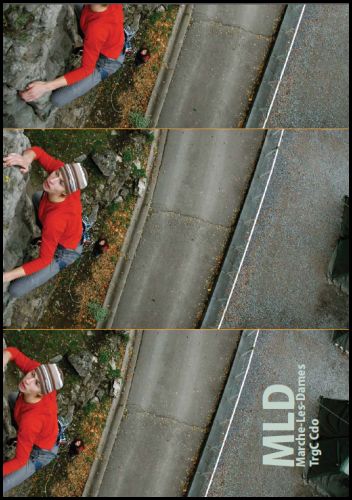 Marche-Les-Dames (2011), guidebook
Vendor
Regular price

€1653
Regular price

Sale price

€1653
Unit price

per
Marche-les-Dames is a must-visit rock climbing destination in Belgium, that is second only to Freyr in terms of popularity. This climbing venue features a variety of routes, spread over several kilometers of crags, which are nestled within a forested area. The cliffs are located along the banks of the Meuse River and include 23 separate buttresses. Climbers can expect a wide variety of routes, with heights spanning from 20 to 80 meters. The selection of routes caters to climbers of all skill levels, offering everything from straightforward routes with ample holds (often referred to as "jugs") to challenging routes that require precision on small holds, commonly known as "crimpfests."
Pages: 77
Language: Dutch, French
Routes: 162

Published by KBF in collaboration with the special forces training camp and the CAB.
All orders over € 39.95 within the Netherlands and Belgium will be delivered on your doorstep for free! For all orders below this amount, you'll be requested to pay a € 6.95 contribution to the shipping costs.
Please check the table below for shipping rates to other countries:
| | | | | |
| --- | --- | --- | --- | --- |
| Country | Rate | | Country | Rate |
| Netherlands | Free/€6.95 | | Monaco | €13.95 |
| Belgium | Free/€6.95 | | Norway | €23.95 |
| Germany | €8.95 | | Poland | €18.95 |
| Luxembourg | €11.95 | | Portugal | €16.95 |
| | | | Slovakia | €15.95 |
| Austria | €13.95 | | Slovenia | €19.95 |
| Czech Republic | €15.95 | | Spain | €14.95 |
| Denmark | €13.95 | | Sweden | €18.95 |
| Finland | €18.95 | | Switzerland | €23.95 |
| France | €13.95 | | United Kingdom | €23.95 |
| Hungary | €18.95 | | | |
| Ireland | €17.95 | | Rest of Europe | €25.00 |
| Italy | €14.95 | | Rest of the World | €40.00 |